Meet the Editor at M&M 2017
August 9, 4-5pm, booth 1015

Are you attending the Microscopy & Microanalysis (M&M) meeting this year in St. Louis, Missouri? Then don't miss out on the chance to meet Nigel Browning, Editor-in-Chief of ASCI! 
Come by the Springer booth (no. 1015) between 4 and 5pm on Wednesday, August 9, for coffee, cake and chat with Nigel.
We look forward to seeing you there!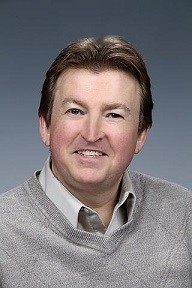 Articles
Research

Published on: 25 March 2015

Review

Research

Published on: 13 August 2015

Research

Published on: 10 July 2015

Research
Welcome to ASCI!
There is an increasing need in many fields to deliver high-quality images and analyses using multiple imaging tools, forefront data handling, and mathematical methods for processing and simulations. With this in mind, Advanced Structural and Chemical Imaging (ASCI) provides a dedicated, interdisciplinary platform for knowledge sharing among scientists using such imaging and analysis techniques.
Read the full Aims & Scope here.